Published:
February 9, 2016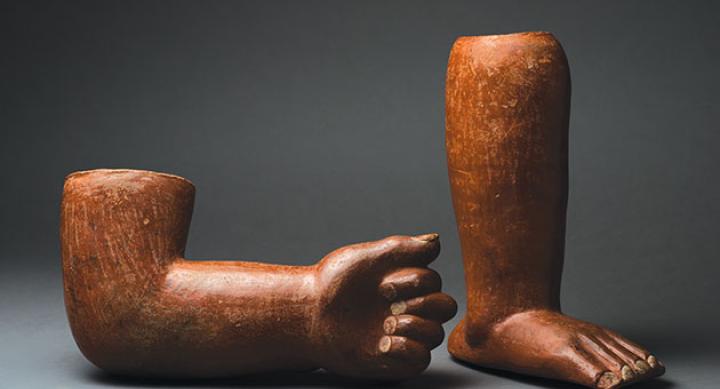 Beyond the galleries, deep behind the closed doors of UT's hallowed halls, you might stumble upon hidden brains. Or vintage Chanel. Or an eggbeater patented in 1868.
"The secret life of objects at UT," Andrée Bober calls it, and she should know: She's spent the last 11 years sifting through 170 million of them.
Director of UT's Landmarks public art program by day, author and artifact wrangler by night, Bober is the editor of The Collections, a first-of-its-kind sweeping guide to 80 fascinating collections and archives found across the Forty Acres. Often tucked away from the public eye, their holdings feature irreplaceable relics and specimens radical in range—from the Gutenberg Bible to freshwater algae samples to the emerald green curtain dress worn by Scarlett O'Hara in Gone with the Wind.
 The Alcalde article: The Collections
Image information: Featured in the new book "The Collections" by UT Press: Item #180, Modeled human forearm & leg, Peru, Moche, Early Intermediate