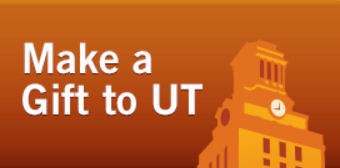 Show your support for The Mesoamerica Center and its programs by making an online gift!
Here's how:
Make a gift online today.
Under "My Gifts", you have two options: (1) Choose one of the recommended gift amounts, or (2) Type in the amount you would like to donate in the "My best gift" box.

 

Select your "Gift Frequency" choice.
Select the "Your Information" button and proceed to enter your personal information and check-out.
The Mesoamerica Center depends on philanthropic support. The University of Texas at Austin offers interested patrons a wide range of opportunities to make gifts that support the groundbreaking research at The Mesoamerica Center. Your gift will be used to fund our top priorities. Thank you for your generosity!
For more information on support opportunities, please contact:
Gina Hollis
Director of Development for Principal Gifts
College of Fine Arts
gina.hollis@austin.utexas.edu
(512) 232-1229