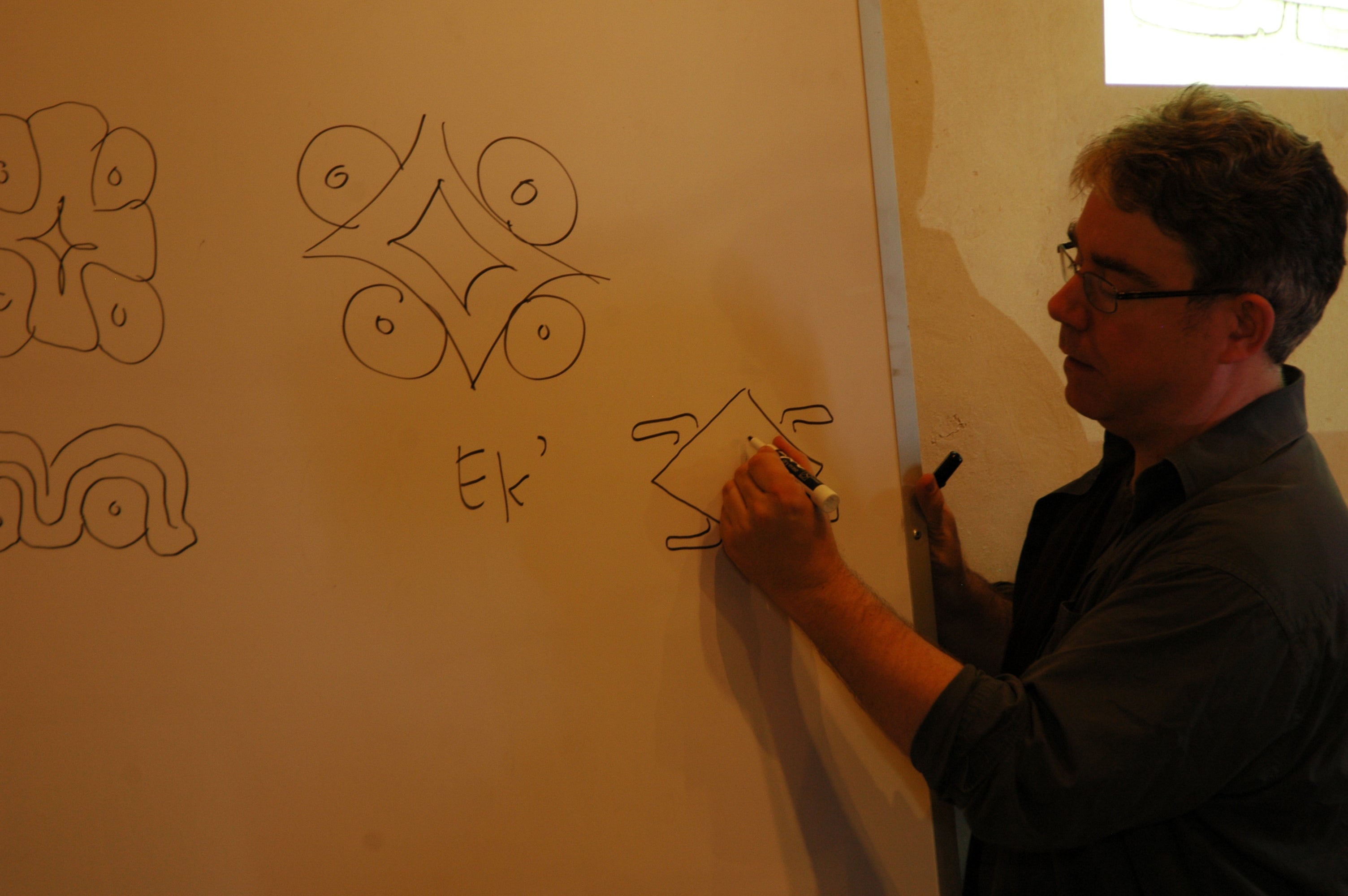 The Mesoamerica Meetings at UT Austin (formerly the Maya Meetings), bring scholars and interested individuals together once a year to study and explore the richness of ancient Mesoamerican art, archaeology, writing, and other aspects of cultural heritage. The celebrated UT Mayanist Linda Schele founded the conference in 1978, then known as the Maya Hieroglyphic Workshops, and later The Maya Meetings. 
For forty years – or in Maya terms, two k'atuns – the meetings centered on topics of Maya archaeological research and discovery, promoting collaboration between professionals, students, and interested people from all over the globe, including the significant involvement of modern Maya. Since becoming Director of the Maya Meetings in 2004, David Stuart brought the meetings to Casa Herrera in 2010, 2012, and 2014. Those conferences contributed to establishing Casa Herrera, inaugurated in 2009, as UT Austin's research and teaching center for Mesoamerican studies in Antigua, Guatemala, in keeping with the Maya Meetings' mission of creating a worldwide environment of growth in Maya studies.
Since their inception, the meetings have featured lectures, forums, and research workshops, many geared to the study and learning of ancient hieroglyphs. In the early days, as the conference grew and evolved, Linda always sought ways to expand its horizons beyond a meeting about glyph readings and decipherments. In that spirit we chose in 2017 to offer a Mesoamerica-wide theme to our conference, looking at how Mesoamerican neighbors viewed and represented the legacy of the Classic Maya. We announced our re-branding as the Mesoamerica Meetings, recognizing the multitude of discoveries taking place throughout this interconnected region of the past and the modern world. Of course, while our topics will span themes across Mesoamerica, we will also periodically continue to focus on aspects unique to the Maya.
Our mission is to bring the spirit of discovery and insight to both the scholarly world and to the larger community, reflecting an ever-increasing worldwide interest in research on the Maya, the Aztec, and other indigenous cultures of the area. Over several days each January, participants attend intensive workshops, presentations, and a symposium focused on a new theme or topic. As always was for the Maya Meetings, the Mesoamerica Meetings are designed to foster an open and experimental atmosphere, with collaborations between scholars, students, and all interested people from any part the world.