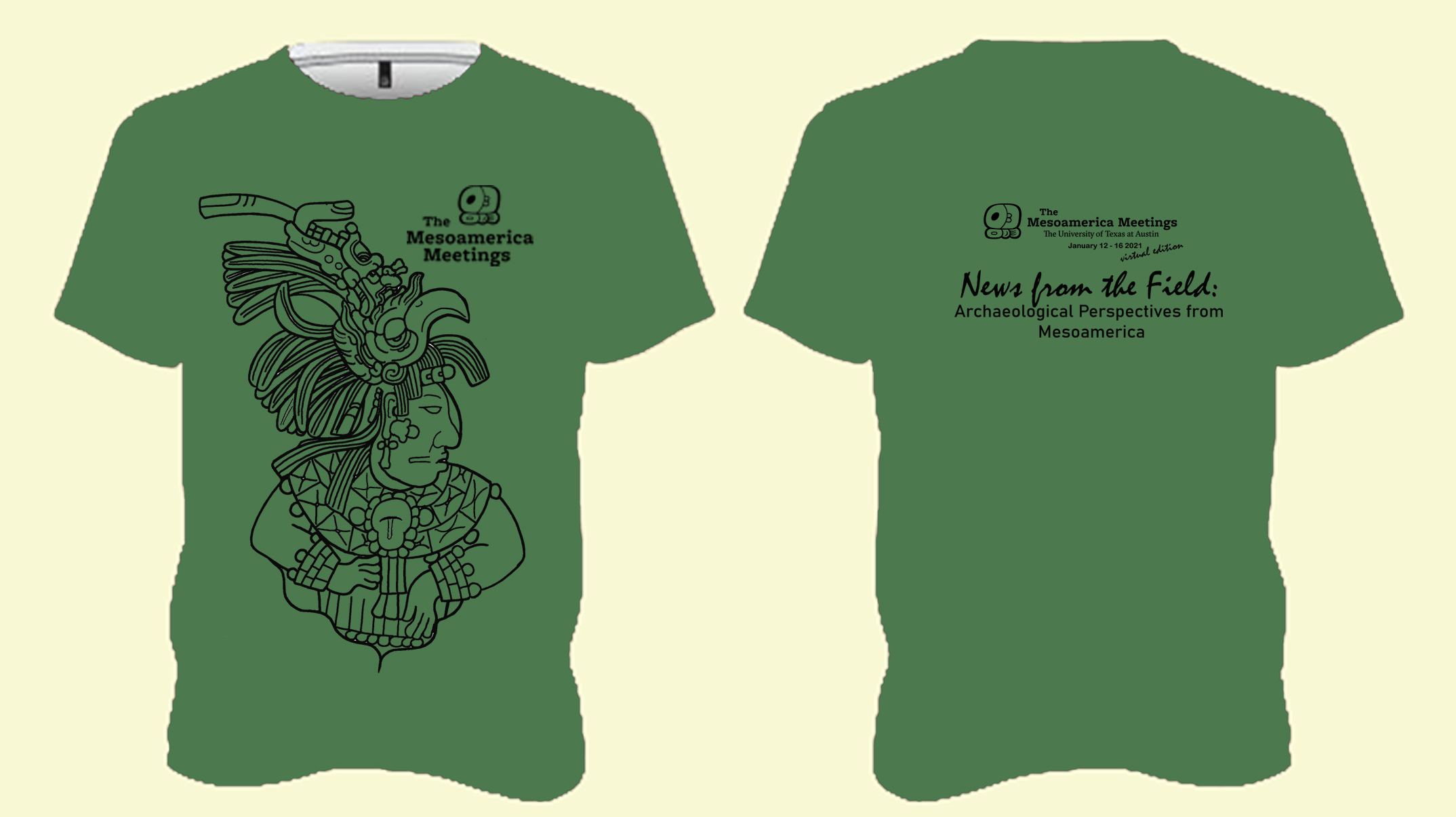 Celebrate The 2021 Virtual Mesoamerica Meetings with a conference t-shirt! This year's
t-shirt color is leaf green and is 100% cotton. You can order your t-shirt today when you register for the conference through our online platform and we will mail it to you. This year, we will only be accepting credit card payments through our registration site. To learn how to register and purchase your t-shirt, visit our Registration Information page. 
**NOTE: We currently have no more t-shirts available for sale.**
---
T-shirt orders will be mailed to registrants at the conclusion of the Meetings.
Cost: $25.00
*Cost includes shipping fee in the United States. For international shipping fees, we will contact you after you place your order with shipping options.
Available sizes: S, M, L, and XL