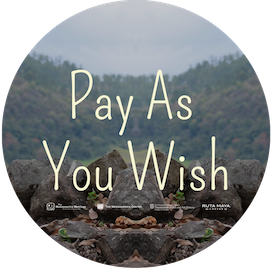 HOW DOES PAY AS YOU WISH WORK?
This year, we have waived the registration fees for The 2021 Mesoamerica Meetings thanks to the generous support from our sponsors Ruta Maya Coffee. Their valuable contribution covered more than half of this year's conference budget, and allowed us to bring to our community of followers, friends, and colleagues a virtual edition of the Meetings despite the challenging circumstances we face worldwide with the COVID-19 pandemic.
If you would like to further help us balance the budget of this year's conference or wish to support other Mesoamerica Center programs, graduate students, and undergraduate scholarships, we invite you to consider making a voluntary "Pay As You Wish" donation. When you register through our online platform, you will have an opportunity to choose one of our suggested donor levels or make a donation for the amount of your choice. Again, a Pay As You Wish donation is completely voluntary and is not required in order to complete registration. However, please complete your registration so we can send you the links to view online and other updates before the conference starts.
*Below is a preview of the Pay As You Wish suggestions that you will see on our registration website.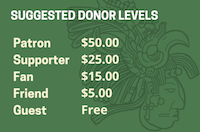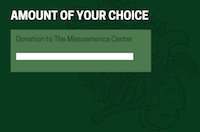 We are very grateful for any support! Thank you for your consideration and should you have any questions, please feel free to reach out to us at astrid@austin.utexas.edu and/or milady@austin.utexas.edu.