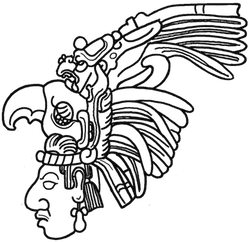 Our workshop for this conference will be live streamed to Vimeo. The link to the live stream will be emailed to all registrants before January 12th, along with the workbook that can be used for notes and to follow along.
To learn how to register, please visit our Registration Information page. We are not limiting the number of registrants that can participate in this workshop!
---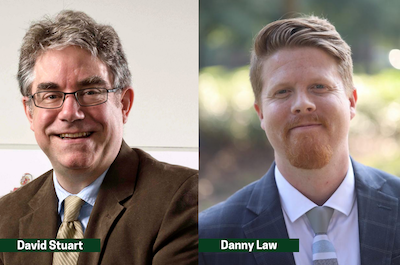 Reading Pakal's Sarcophagus
Tuesday, January 12, 2021
10:00am - 12:00pm CST
Workshop Leaders: David Stuart and Danny Law
Platform: Vimeo
Capacity: No registrant number limit
Cost: No registration fees! Upon registering, there is an opportunity to make a voluntary "Pay As You Wish" donation.
This 2-hour workshop is suitable for all levels from beginner to advanced. The workshop will examine the famous limestone sarcophagus of K'inich Janaab Pakal, the great ruler of Palenque (603-682 CE), discovered in 1952. While several scholars have examined aspects of its inscription and iconography, the sarcophagus is seldom approached as a single object, or examined holistically. As we will explore, the lid's design is integrated with the perimeter text, which is in turn designed with regard to the sides and base. The narrative centers on Pakal's "entering the (sun's) path" with his ancestors, and his final rebirth from the earth as the "Shiny Jewel Tree."