Celebrate The 2023 Mesoamerica Meetings with a conference T-shirt! This year's T-shirt color is light blue with dark blue designs. You can order your T-shirt when you register for the conference through our online platform. For online purchase, we can only accept credit card payments (Visa, Mastercard, or American Express). To learn how to register and order your T-shirt, visit our Registration Information page. 
---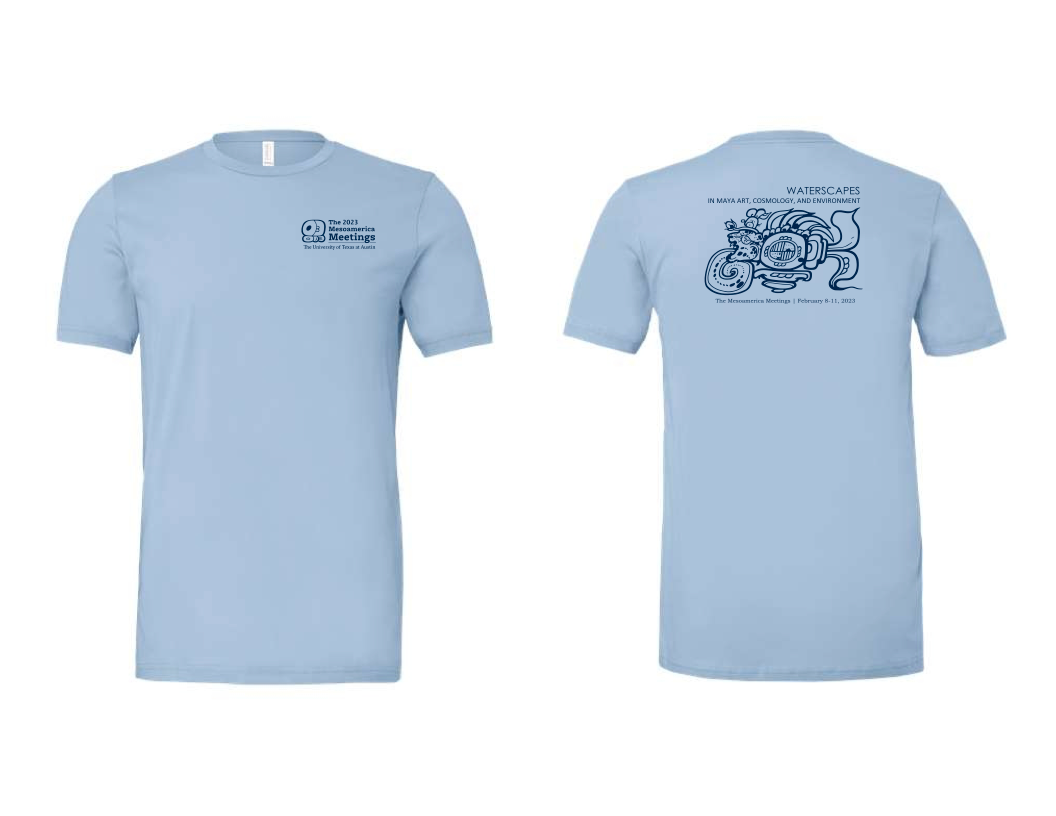 Cost: $35.00
Available sizes: S, M, L, XL and 2XL
How do I get my T-shirt? 

For those who register as in-person attendees, we plan to have T-shirts ready for pick-up at the check-in area during the Symposium activities. Should there be any delays in production and deliver, we ask that you also provide a mailing address at the time of T-shirt ordering on our registration website.
There will be a limited number of T-shirts available for in-person purchase during the conference, but we highly encourage all in-person attendees to order their T-shirts when completing the online registration. For day-of, in-person purchases, we can only accept cash or check.
For those who register as virtual attendees, T-shirt orders will be sent to production after the conference ends and then shipped to the mailing address provided during the online registration process.
Event Links
In-Person Attendee Specific Information