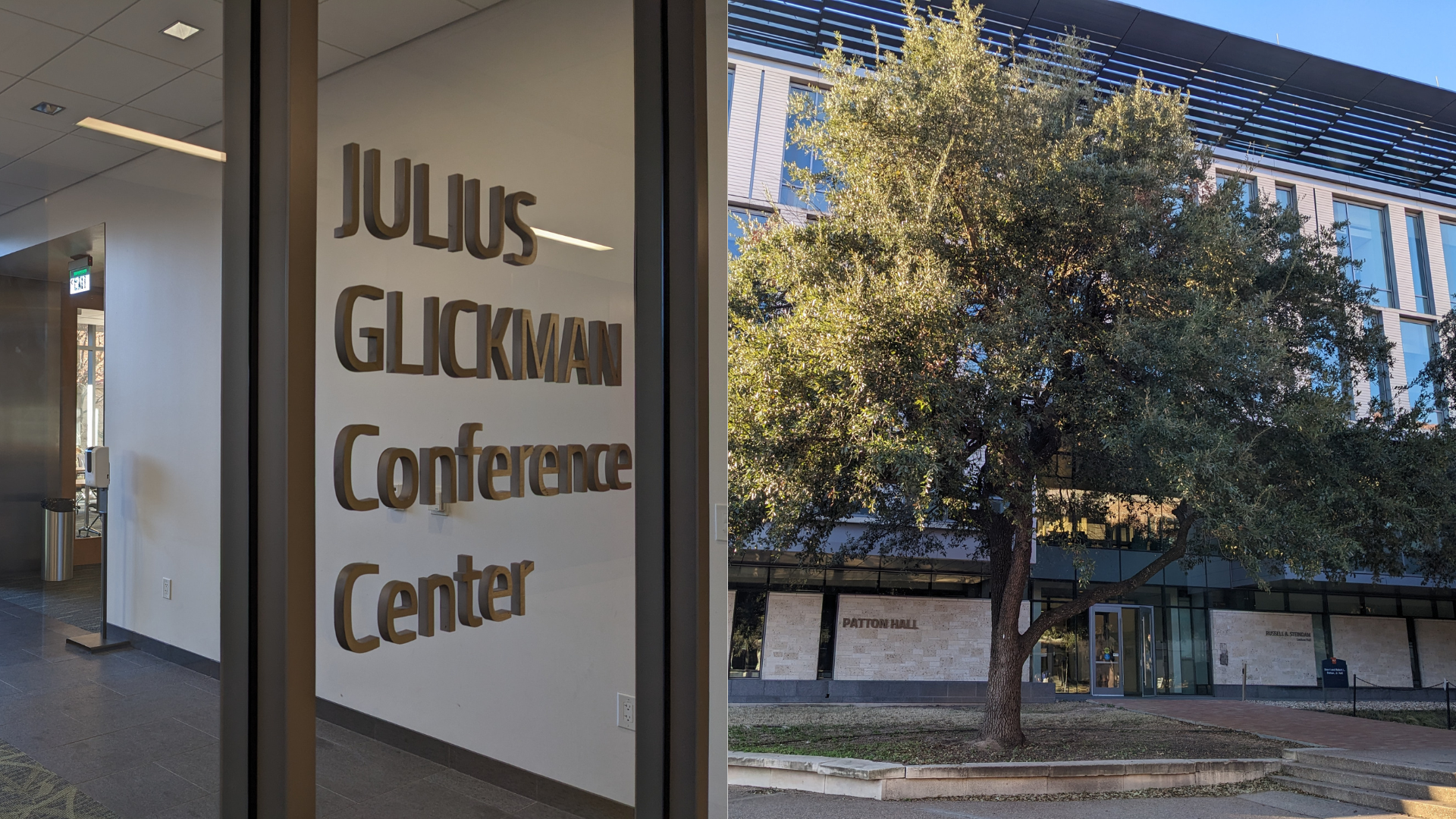 Location Address
The Glickman Conference Center is located inside Patton Hall (RLP), 305 E 23rd Street, Austin, TX 78712.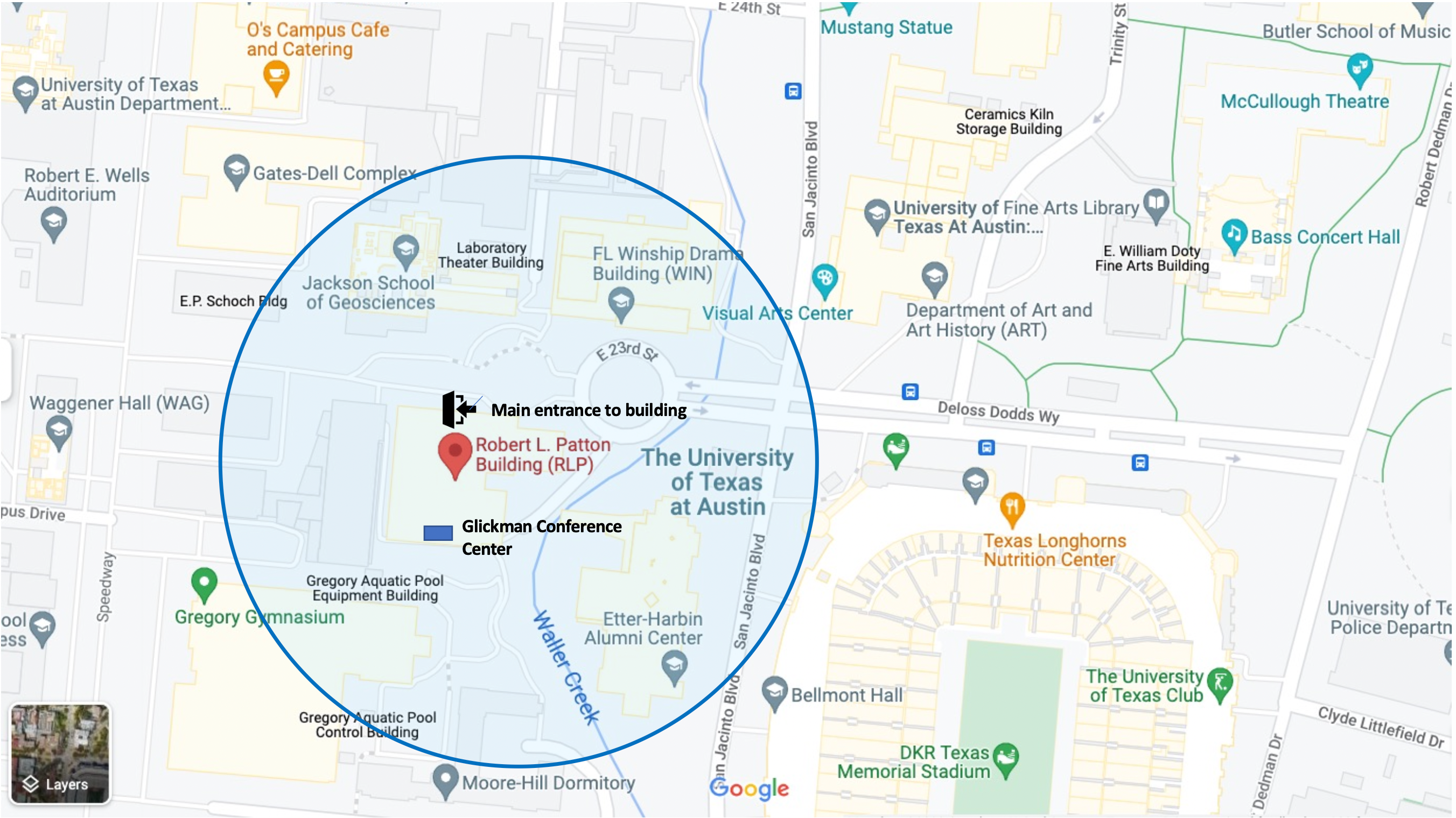 Parking
Paid visitor parking for in-person conference attendees is available at the UT parking garages. The closest garages to The Glickman Center are the San Jacinto Garage (SJG) on San Jacinto Blvd or Manor Garage (MAG) on Robert Dedman Drive. Parking fees are calculated based on the amount of time you are parked in the garage.
San Jacinto Garage (SJG): 2401 San Jacinto Boulevard
San Jacinto Garage is between 24th and Dean Keeton (formerly 26th) Streets.


Manor Road Garage (MAG): 2017 Robert Dedman Drive
South of the LBJ Presidential Library on Robert Dedman, directly across the street from Darrell K. Royal - Texas Memorial Stadium
**Note: There is no free visitor parking available at UT, and we are unable to provide any validated or complimentary parking for in-person conference attendees.
Public Transportation Options
For information about bus routes and metro rail options, please visit https://parking.utexas.edu/visitor.
Event Links
In-Person Attendee Specific Information