We're excited to be offering three in-person workshop opportunities in 2023.


All workshops will be held in-person only at the Glickman Conference Center (located in Patton Hall - RLP, 1st floor), and limited to 50 individuals per session. Workshop fees include a printed workbook that will be provided at check-in the day of each workshop. Review descriptions of each workshop below.
To learn how to register, please visit our Registration Information page. 
Descriptions
Workshop 1 - Introduction to Maya Hieroglyphic Writing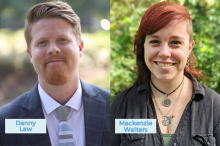 Day 1: Wednesday, February 8, 2023
10:00am - 5:00pm CST &
Day 2: Thursday, February 9, 2023
9:00am - 5:00pm CST
Instructors: Danny Law and Mackenzie Walters
Fee: $110.00

This is a 2-day workshop open to all beginners and to other participants who would like a refresher course. Come learn how to read Maya inscriptions! Ancient Maya hieroglyphic texts recorded a range of topics and their decipherment opened up new avenues for understanding ancient Maya lives. This two-day workshop will provide an overview of ancient Maya hieroglyphic writing and get participants off to a running start in deciphering ancient Maya inscriptions for themselves. No prior experience is necessary.

**Please note: This 2-day workshop overlaps with the thematic workshops led by Dr. Mallory Matsumoto and Dr. David Stuart.
Workshop 2 - Water and the Ancestors: Reading Colonial-Period Spanish and Maya Texts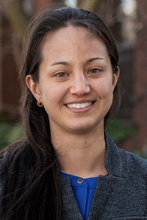 Wednesday, February 8, 2023
10:00am - 5:00pm CST
Instructor: Mallory Matsumoto
Fee: $90.00

This workshop will guide participants in reading and discussing manuscripts composed between the sixteenth and eighteenth centuries, with a focus on the role of water in Maya accounts of both the ancestral past and the colonial present. During the first half of the workshop, participants will acquire hands-on experience interpreting Spanish and Maya scribal hands by reading directly from images of original manuscripts. The second half of the workshop will delve into colonial-era Maya texts in transcription to explore representations of water in accounts of primordial origin, migration, and territorial belonging. No previous training in the subject is required. The workshop will be taught in English. Although texts covered in the first half of the workshop will be written in Spanish, English translations will be available for materials covered in the second half of the workshop.
Workshop 3 - Entering Waters: Aquatic Iconography of the Ancient Maya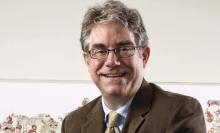 Thursday, February 9, 2023
9:00am - 5:00pm CST
Instructor: David Stuart
Fee: $90.00
This workshop will explore water imagery in Maya iconography, opening up new insights into various mythological themes and narratives. The workshop will look at the terminology of water, the different ways it was represented, and primordial events that took place in the aquatic realm. Major actors or entities include the world-turtle Itzamk'anahk, the Water Serpent, Maize Gods, and the storm deities named Chahk. These animate expressions of earth and water were settings and actors in a foundational creation narrative involving sacrifice and the birth of maize -- a template we see in much of ancient Maya ritual and cosmology.
Event Links
In-Person Attendee Specific Information