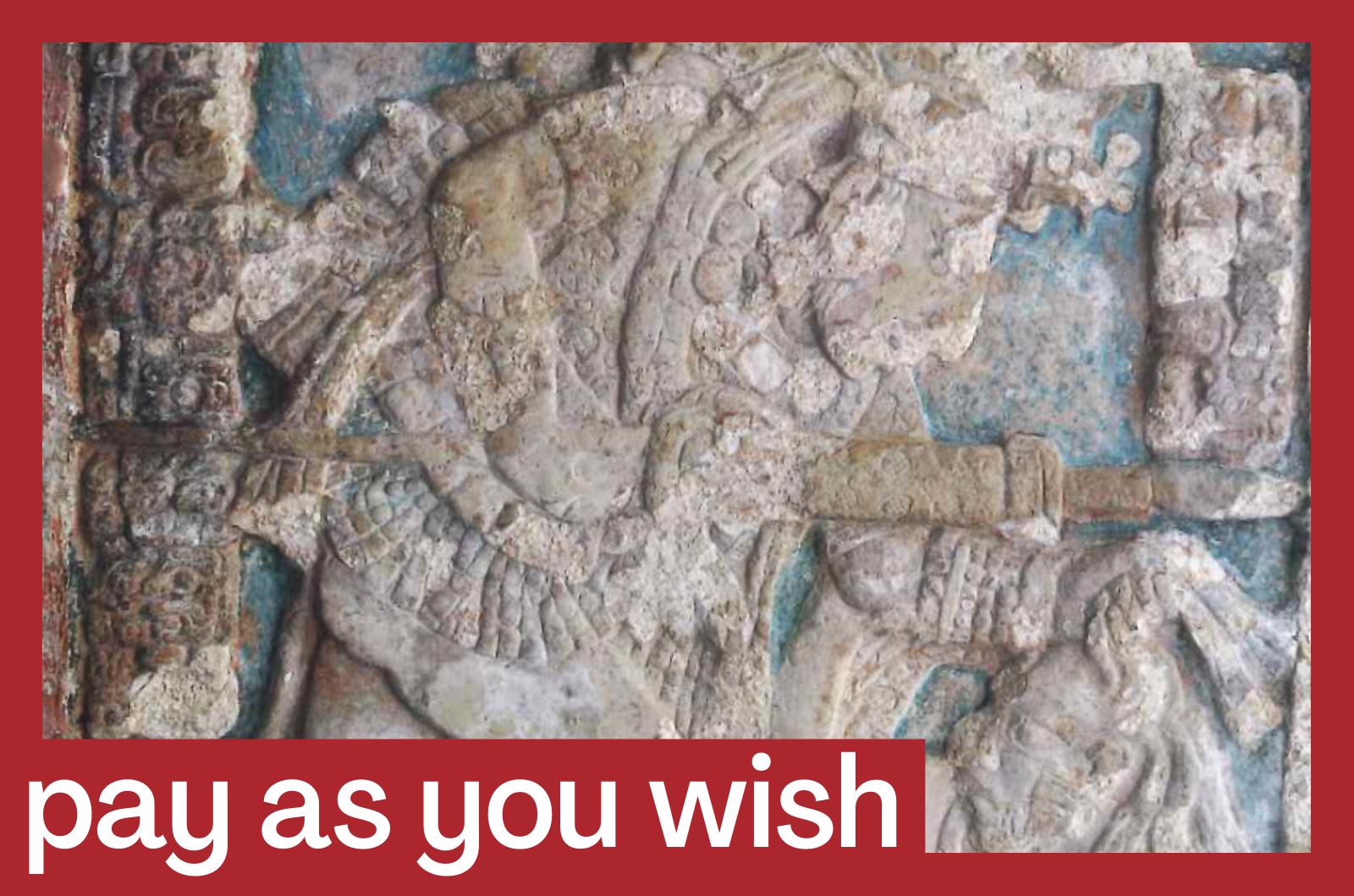 Thanks to the generous Pay As You Wish donations that we received in 2021 from our community of Mesoamericanists around the world, we are able to host another virtual edition of The Mesoamerica Meetings in 2022.

We wish to express our heartfelt thanks to all those who contributed in 2021 for their exceptional willingness to continue to support our programs. Because of these individual contributions and the support from our conference sponsors Ruta Maya Coffee, we can bring back the same Pay As You Wish registration modality for The 2022 Virtual Mesoamerica Meetings. This allows all our registrants the option to make a donation of their choice for what they feel the conference is worth to them.
HOW DOES "PAY AS YOU WISH" WORK?
If you would like to help us balance the budget for this upcoming conference or wish to support other Mesoamerica Center programs and activities, we encourage you to consider making a voluntary Pay As You Wish donation. When you register through our online platform, you will have an opportunity to choose one of our suggested donor levels or make a donation for the amount of your choice.
DO YOU HAVE TO MAKE A DONATION TO REGISTER?
No, a Pay As You Wish donation is completely voluntary and is not required to complete registration. However, regardless of whether you would like to give or not, please do register via our online platform in order to receive the links to watch our streamed events and get other updates before the conference starts. When registering, please select "Symposium Guest" in the Pay As You Wish section if you are unable or choose not to contribute.
We are very grateful for any and all support!