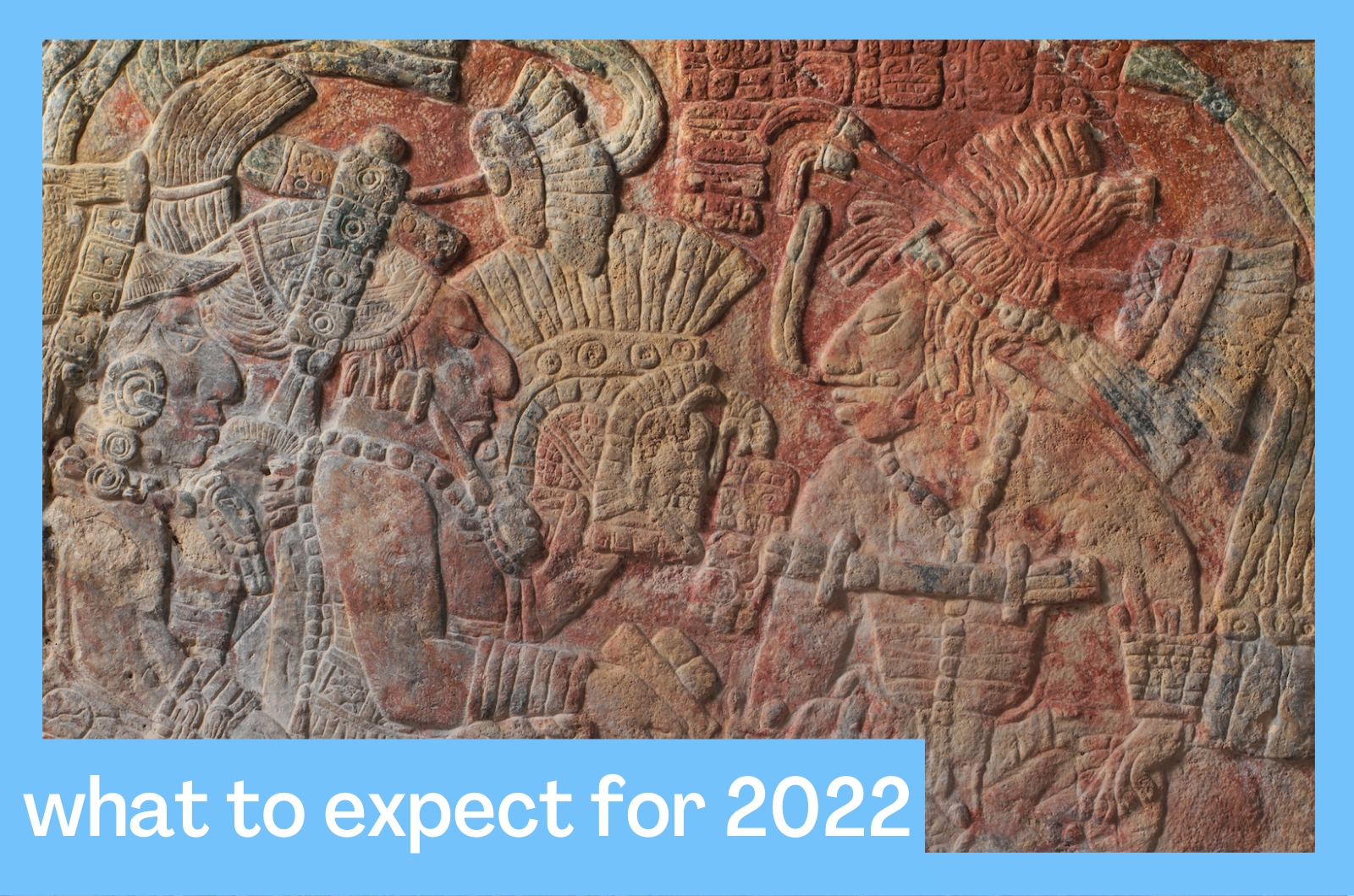 NOTE: If you missed the live streamed Meetings in January, please visit our Video Archive Access page to learn how to register to watch the recorded talks from our online video archive.
---
Below are important updates and information about registration for The 2022 Virtual Mesoamerica Meetings.

PAY AS YOU WISH CONTINUES!

Because of the incredible support that we received in 2021 from individual contributions and our conference sponsors Ruta Maya Coffee, we are able to organize another virtual edition of The Mesoamerica Meetings using our Pay As You Wish donation option when registering in lieu of our regular conference fees. This gives our registrants an opportunity to consider contributing to The Mesoamerica Center in support of our program activities at a monetary level that works for them. Please visit our Pay As You Wish page for more information.
SO WHY REGISTER IF THERE ARE NO REGULAR CONFERENCE FEES FOR 2022?

So that we can directly email you our Vimeo links to watch the live streamed symposium presentations, and to receive other important conference information and updates.
HOW TO REGISTER
Access our registration website site by clicking here or cut-and-paste the following URL into your browser:
Once your arrive at the registration website, click the "Register Now" blue button to begin registration.
Complete the "Personal Information" page and then select Next at the bottom of the page.
Complete the "Pay As You Wish" page and then select Next at the bottom of the page. *Note: If you are unable to make a donation at this time, please choose "Symposium Guest" from the selection and then click Next.
At the "Optional Items" page, you can choose to register for the online Zoom workshop (workshop fee applies and space is limited) and/or purchase a t-shirt by selecting the size and quantity you would like. Once you've made your selection (or if you would like to skip this section and move on), select Next at the bottom of the page.
At the "Additional Donation" page, you have an opportunity to make an additional donation to The Mesoamerica Center for the amount of your choice, if you wish to support our programs, scholaships, and other activities. Once you have made your selection (or if you would like to skip this section and move on), select Next at the bottom of the page.
The last steps are to review and confirm your registration. If you made a donation, registered for the workshop, or selected to purchase a t-shirt, at this time you will be prompted to provide your credit card information. Once all details are confirmed, the site will process your registration and you will receive a receipt in your confirmation email.
*Note: Vimeo links to watch the live streamed conference presentations will be emailed to all registrants just before January 11th.
HOW LONG WILL REGISTRATION BE OPEN?

Our online registration website will remain open through the last day of the Symposium on January 15th. We will also be accepting donations and t-shirt orders up until that same date.
PAYMENT FOR DONATIONS, WORKSHOP FEE, AND CONFERENCE MERCHANDISE

We can accept credits cards with billing addresses in the US as well as in foreign countries. Unfortunately, we are unable to accept checks or cash at this time.
---
If you have any questions or trouble with the registration process, please feel free to contact us at astrid@austin.utexas.edu and/or milady@austin.utexas.edu.
THANK YOU and we look forward to your participation in The 2022 Virtual Mesoamerica Meetings!